Plants
Plant Gallery
Enjoy our plant gallery. We continue to add new introductions as well as maintain the traditional ones we fell in love with.
A few thing we consider before selecting the best plants for your location:
Size - It is very important to pick a plant that will fit your space at maturity.

Bloom - Pick plants to insure that you will always have something in bloom.

Texture - Contrasting textures will define individual plants.

Leaf Color - Not just green try gold, purple, silver, or a combination.

Zone - Des Moines, Iowa plants should be cold hardy to Zone 4.

Shade/Sun - Know the environment it will be planted in.

Shade - May not happen overnight, plant for the future.

Investment - plant a tree today. It will pay off for years to come.

Maintenance - choose plants to meet your lifestyle.
Pick plant combinations that work well together
Visit our Plant Combinations in our portfolio.

Combinations help give your garden season long interest.
Plant care and proper pruning will help your investment thrive
Perennial Gardens is a proud member of...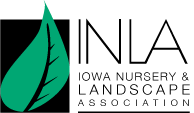 No photo albums currently available.